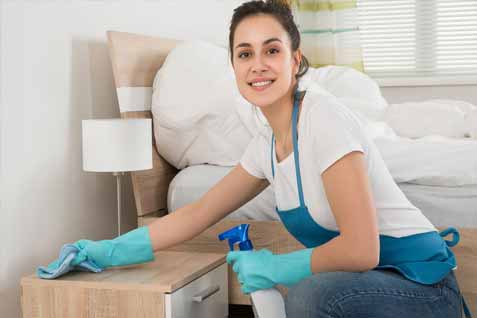 Are you looking for a deep cleaning service? If you want to be sure that your cleaning professional will make things sparkle, look no further than a deep cleaning service through Care n Clean. A deep clean is the best way to ensure that your house is spotless and stays like that all day.
With time, different portions of your home especially cookery and bathrooms can rake up layers of dust, grease, and filth that would be hard to handle even with regular cleaning. When you book a deep cleaning service, you can take care of all those overlooked areas, since the following extras are automatically included: inside cabinets, inside the fridge, inside the oven. The Care n Clean platform connects you with the best deep house cleaning professionals.

Our team of experts is at your service at any time of the day. Care n Clean is the finest deep cleaning company Dubai where you can take help regarding all these cleaning tasks in Dubai. Our proficient staff members are eagerly waiting to help you out, therefore, before wasting any further time we encourage you to start with your booking to benefit yourself from this service!


Quality We Ensure
Customer's satisfaction and trust on our organization is very important to us. We ensure the quality of work. As our logo says "your happiness, our pride"
Experienced Workers
Our workers are well trained and experienced. We give in-house training to keep our workers proficient.
Service Information
Email:
info@carencleanss.com