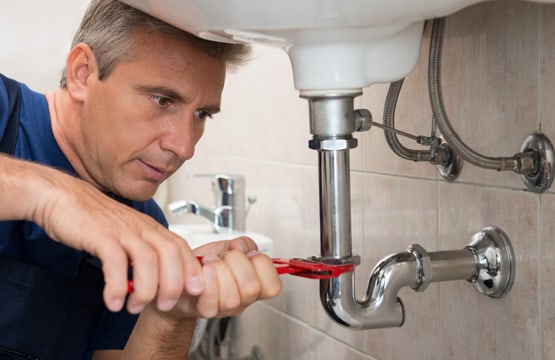 Don't be stuck with plumbing disasters! Just call Care n Clean for the best plumbers to remove all of your plumbing services, repairs, and replacement needs. Now is the time to spend carefree life and enjoy our 24 hrs plumbing services! Frozen pipes, damaged water lines, drain clogs, cracked outside faucets, water heater repair, or sump pump installations, our efficient team can fix anything.
Having difficulty in a smooth flow of water? No problem. You can make use of our service to book a handyman/plumber to resolve the issue of your taps, bowls, and other things by installing a water softener.

Don't let a small leak cost you bigger money! Even small leak drips, or occasionally running toilets can lead to bigger problems. Ask us how to correct these plumbing problems and help save your money! So, what are you waiting for? Start with your booking now!
Quality We Ensure
Customer's satisfaction and trust on our organization is very important to us. We ensure the quality of work. As our logo says "your happiness, our pride"
Experienced Workers
Our workers are well trained and experienced. We give in-house training to keep our workers proficient
Service Information
Email:
info@carencleanss.com