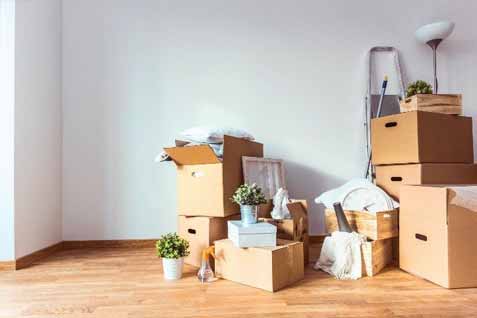 In local moving, although you are resettling your home or your business across your town, you still have to pack, move, and then unpack a lot of stuff. Do you have any idea that moving is one of the most stressful events in a person's life? If you have ever moved, or are in the middle of one, you may not find this reality all too astonishing. It is so much more than just transporting your belongings from one location to another.
There are unlimited tasks and procedures you must go through before you can comfortably settle into your new residence. Care n Clean provides local moving services related to both the home you are moving out of as well as the one you are moving into. Professionals assist in moving services from packing to loading to transportation and storage for your household goods.
Our team of experts is at your service at any time of the day. Care n Clean is the best company where you can take help regarding all these local moving tasks in Dubai. Our proficient staff members are eagerly waiting to help you out, therefore, before wasting any further time we encourage you to start with your booking to benefit yourself from this service!


Quality We Ensure
Customer's satisfaction and trust on our organization is very important to us. We ensure the quality of work. As our logo says "your happiness, our pride"
Experienced Workers
Our workers are well trained and experienced. We give in-house training to keep our workers proficient
Service Information
Email:
info@carencleanss.com