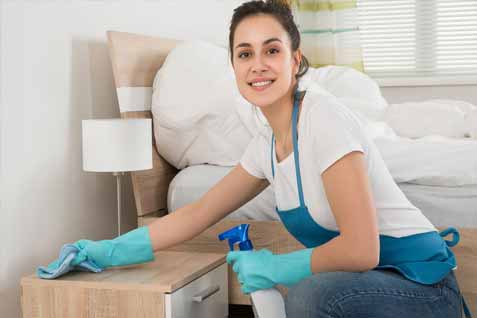 If you want to spend more time with your family or are simply exhausted from being a full-time house-keeper then, look no further. Care n Clean service is here to help you! If you're based in Dubai and desire to get your home cleaned then book a Care n Clean's helpers maid service Dubai and spend your time with your friends and family instead of washing the dishes and doing other random stuff at home.
Our helpers are trained in hard skills and soft skills to perform all their work efficiently. The feedback that we receive from our customers also assists us to make sure that we provide excellent quality service. So, without you guys, it is not possible. You all are our biggest pillar of hope and support.

We want to reassure you that our teams strictly adhere to sanitization guidelines. We follow cleaning processes and procedures that are sketched out to help create a cleaner and healthier environment for you and your family. For additional safety and protection for everyone, our teams are provided with masks and gloves to use while working at your home. Our team of experts is at your service at any time of the day. Care n Clean is the best company where you can take help regarding all these cleaning tasks in Dubai.


Our proficient staff members are eagerly waiting to help you out, therefore, before wasting any further time we encourage you to start with your booking to benefit yourself from this service!
Quality We Ensure
Customer's satisfaction and trust on our organization is very important to us. We ensure the quality of work. As our logo says "your happiness, our pride"
Experienced Workers
Our workers are well trained and experienced. We give in-house training to keep our workers proficient.
Service Information
Email:
info@carencleanss.com